St Anthony's Youth Education & Support (The Bostey)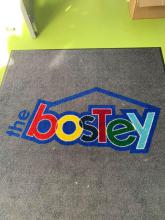 The Bostey is a well-connected project in Walker and an established member of the Walker Workers group.  They play a leading role in planning and developing collaborative projects with other partners in the East End of the City. Their services are aimed at local families, children, and young people. The team deliver youth sessions over 5 days per week as the demand for our services have increased.
The team have been delivering face-to-face sessions to "vulnerable" children and young people since the summer 2021 and received fantastic feedback from the community after they held "Easter Drop-in Sessions" at the Bostey which was funded by the Best Summer Ever pot. They worked with 156 individual children and young people over this period aged 8 to16 years.
This is a warm, caring and kind place to be because:
we offer small group work and activities, 
we offer peer support (buddy/mentoring system)
parents/carers are welcome to have a pre-visit and to discuss individual needs prior to the activities
our project is very warm and welcoming to all children and young people.

youth workers welcome any phone calls or messages to discuss a young person joining the Bostey.  They will try their best to accommodate a young person with additional needs or who want to find out more about the Bostey and what you can do when you are there.
Who to contact
Telephone:
0191 234 7844