Best Ever - Holiday Activities and Food (HAF) Programme Best Ever - Holiday Activities and Food (HAF) Programme
right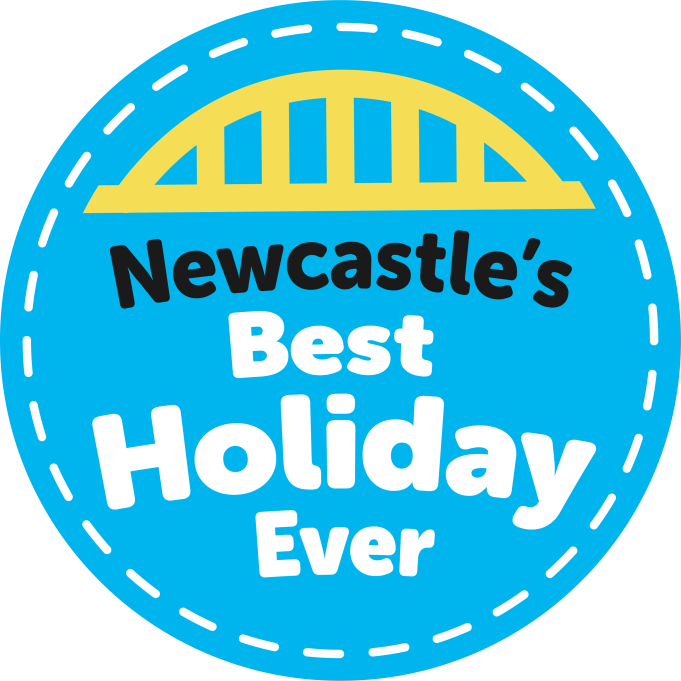 Welcome everyone, we're glad you're here!
Newcastle's Best Holiday Ever is a programme funded by the Department for Education designed for families in Newcastle to help children, young people and their parents have fulfilling, active, fun-filled and healthy school holidays. Part of the Holiday Activities and Food Programmes, Newcastle's Best Holiday Ever has been running since 2019 and we're really excited to continue to bring it to you and your family!
We believe that everyone deserves a good break and that school holidays are better when there's a great choice of things to do to keep children and young people active, having fun, being entertained and learning new things. That kind of break can help recharge the batteries, give parents a bit less to worry about and get kids ready to go back to school again.
We've got indoor and outdoor games, cookery skills, arts and crafts, sports, fitness and dance, health and wellbeing, quizzes, park activities, nature trails and more.
We love Newcastle and want to help our communities make the most of what's on their doorstep by exploring our fantastic city during the holidays. As it's school term time all are providers are busy planning for Christmas and the holidays in beyond, but we would still love see how you spent your holidays, so follow us on Facebook: Newcastle City Council, Instagram: @NewcastleCouncil, Twitter: @NewcastleCC share your #HAF2023 #NewcastlesBestHolidayEver holidays with us!
Please take the time to complete our feedback form using the links below. Our team read all feedback that is sent to us and comments are used to better develop the programme and improve our offering to participants.
 
Parent and Guardian Feedback
If you are a parent or guardian and your child/ children attended one of our clubs, you can complete the feedback form via the link below: 
Parent Guardian Feedback Form
 
Participant Feedback
We would also appreciate if you could support your child/ children in completing the participant feedback form via the link below:
Participant Feedback Form
Newcastle's Best Holiday Ever clubs are designed for children who are eligible for benefits-related free school meals however, there are a wide range of activities available to all young people all year round, what not check out our Activities page to see what's happening near you.  
Eligibility Criteria 
To be guaranteed access to Holiday Activity and Food Programme clubs, participants must be aged 4-16 and eligible to receive benefits-related Free School Meals. 
OR
Children assessed by the local authority as being in need, at risk or vulnerable (this means the child has a CIN (Child in Need plan), CPP (Child Protection Plan) or EHA (Early Help Assessment).
Young Carers
Looked-after children or previously looked after children (Kinship carers only)
Children with an EHCP (Education, Health and Care Plan)
Children directly referred by providers, school, parenting practitioner, health visitors, housing association (see below referral process)
Children from refugee families.
 
What is the HAF Programme?
Our Supporters
Thanks to our fantastic supporters for providing activities and resources.